Update: On February 20th, Uber returned to Colombia after finding "alternative" means to operate in the country.
As of midnight January 31st, 2020, the ride-sharing app Uber will not function in Colombia. The decision comes after a long legal battle in the country between the tech giant and local taxi drivers.
Uber has had a somewhat turbulent time in Colombia, operating for six years in a legal gray area. For this reason, many people using the app have found themselves being asked to sit in the front passenger seat when taking an Uber, so to reduce the risk of being stopped by police.
Those who have been stopped by police, have often had to tell elaborate stories about being friends with the driver in order to avoid fines.
Before the app was banned, Uber had more than 2.3 million users in Colombia, along with 88,000 drivers.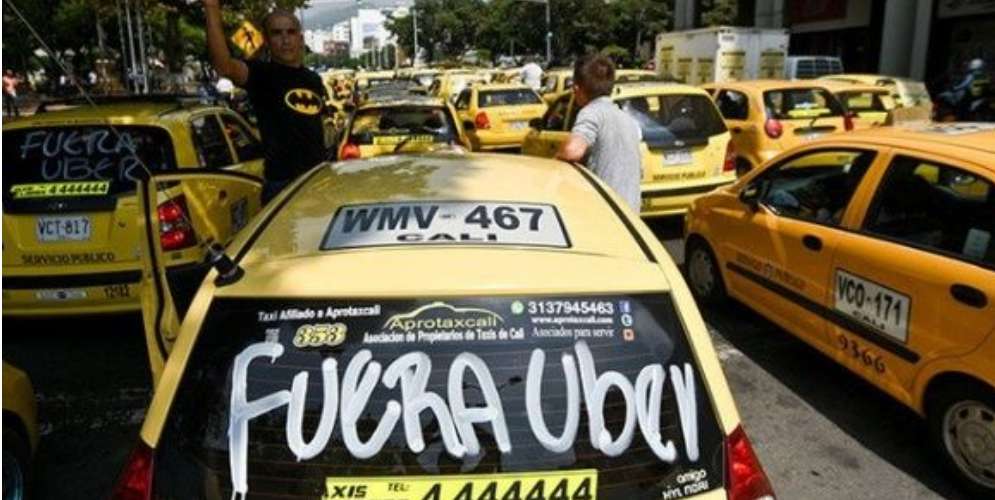 Opposition from taxi drivers
The San Francisco company has faced ongoing opposition from taxi drivers' syndicates who have protested that Uber does not have to pay insurance and other levies in the country, and therefore has an unfair advantage.
They also argued that the government wasn't protecting drivers who pay taxes and Uber was taking business away from Colombian ventures. On multiple occasions, yellow cab drivers went on strike in Colombia, to voice their disapproval of Uber.
As a result, in 2019, Uber even canceled plans to build a $40 million USD support center in Colombia.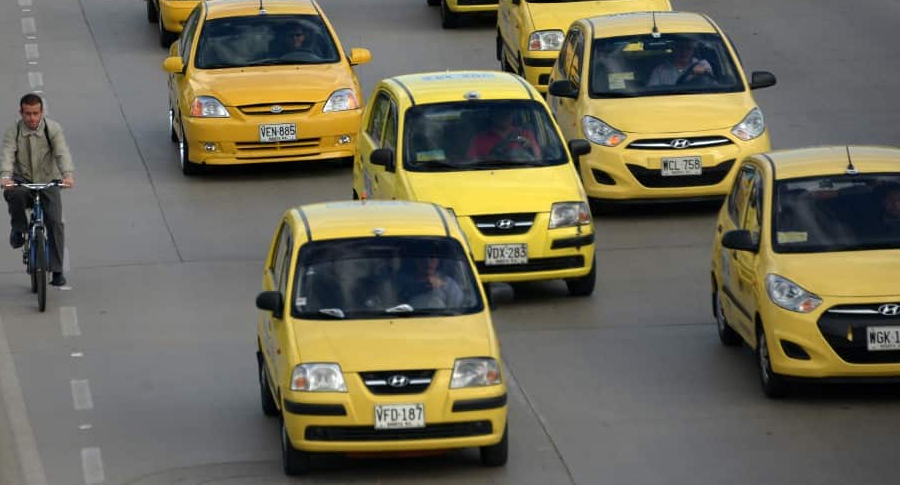 The Superintendence of Industry and Commerce (SIC) initially passed a ruling in December 2019, stating that Uber had avoided laws that govern the public transport market in Colombia. The main justification was that Uber had a significant unfair advantage over Colombian taxi drivers.
Uber has agreed to comply with the ruling, however, it stated that the decision was "arbitrary". A spokesperson for the company said, "we believe that the national government can take urgent steps to allow Uber and other platforms to continue working in the country."
They went on to note how Colombia is the first country in South America to actively block Uber. "We were the first company to offer Colombia an innovative and reliable form of transportation (…) Today Colombia is the first country on the continent to close its gates to technology."
Support for Uber
Other critics have compared the decision to banning email for the sake of protecting the postal service. They argue that apps like Uber are intended to make life easier for users, not to fuel monopolies.
David Luna, a lawyer specializing in administrative law, explained that if technology moves faster than legislation, governments must adapt. Fellow Latin American countries like Chile, Brazil, and Mexico have opted to regulate Uber, as opposed to outright banning it. Why, Luna asks, did Colombia not seek to do the same?
A backlash against the ruling has also appeared elsewhere. Users – both tourists and locals – have said that Uber is a safer taxi alternative in Colombia. Uber allows passengers to order a car from their location and identify the vehicle based on the model and number plate. The app also provides the name and photo of the driver.
In Colombia, where crime rates are still fluctuating, taxis are a common target for criminals.
Alternative ridesharing options
In the meantime, other ridesharing services are still available. These include:
– Beat
– Didi
– Cabify
– EasyTaxi
– InDriver
However, it's worth noting that Nicolás Alviar, the attorney who fought against Uber, has announced plans to equally combat competitors of Uber. Speaking to El Tiempo, Alviar said he had been given "the order to initiate the same process of unfair competition against Didi, Cabify, and others like InDriver".
Colombia is another country in a string of locations that have chosen to ban Uber. Denmark, Hungary, Bulgaria, and China have all prohibited the app, as well as cities like London, Paris, Frankfurt, Barcelona, Abu Dhabi, and Buffalo.
As of February 2020, Uber has appealed the ruling in Colombia and is confident it can reverse the ban. The food delivery service, Uber Eats, will continue to operate as normal in Colombia.