Medellín is home to tons of interesting exotic fruits.
Moreover, you might not find these products in your home country or other destinations as easily as in Colombia, which is the second most bio-diverse country in the world.
Does this sound like something that interests you?
Find out what the exotic fruits tour is all about and what you can expect from this popular activity in Medellin.
What is the Exotic Fruits Tour?
The fruits and vegetables of Medellin, and Colombia in general, are very diverse.
And, if you really want to experience all those fruits, you should really try taking an exotic fruits tour!
The Exotic Fruits Tour, which is run by Real City Tours, consists of a walk through the main markets and squares that sell fruits, vegetables, meats, cheeses, and other products.
The tour includes a tasting of more than ten different exotic fruits. It also teaches you their names in both English and Spanish and walks you through how each one is grown.
You'll even learn how to tell when each fruit is ripe or not and discuss the nutritional value of each fruit.
At the end of the tour, each person chooses the fruit they like best and drinks their juice in Don Rigo's "Smoothie Bar"!
Of course, the tour's suitable for vegetarians and vegans!
How to Take the Exotic Fruit Tour
The tour takes place every day at 9:30 in the morning and lasts between two and a half and three hours.
The tour is in English, and booking is a requirement since the spots fill up very quickly. However, you don't need to pay before the activity.
So, if you have to cancel for some reason, you won't have to worry about losing a deposit.
In terms of the price of the tour, the fee is pretty affordable considering the fact that you get to try new fruits. And, the smoothie at the end won't blow your budget either.
However, carry more cash if you want to take some fruit home to your friends or have some to eat later on during your stay!
The History of the Plaza Minorista de Medellín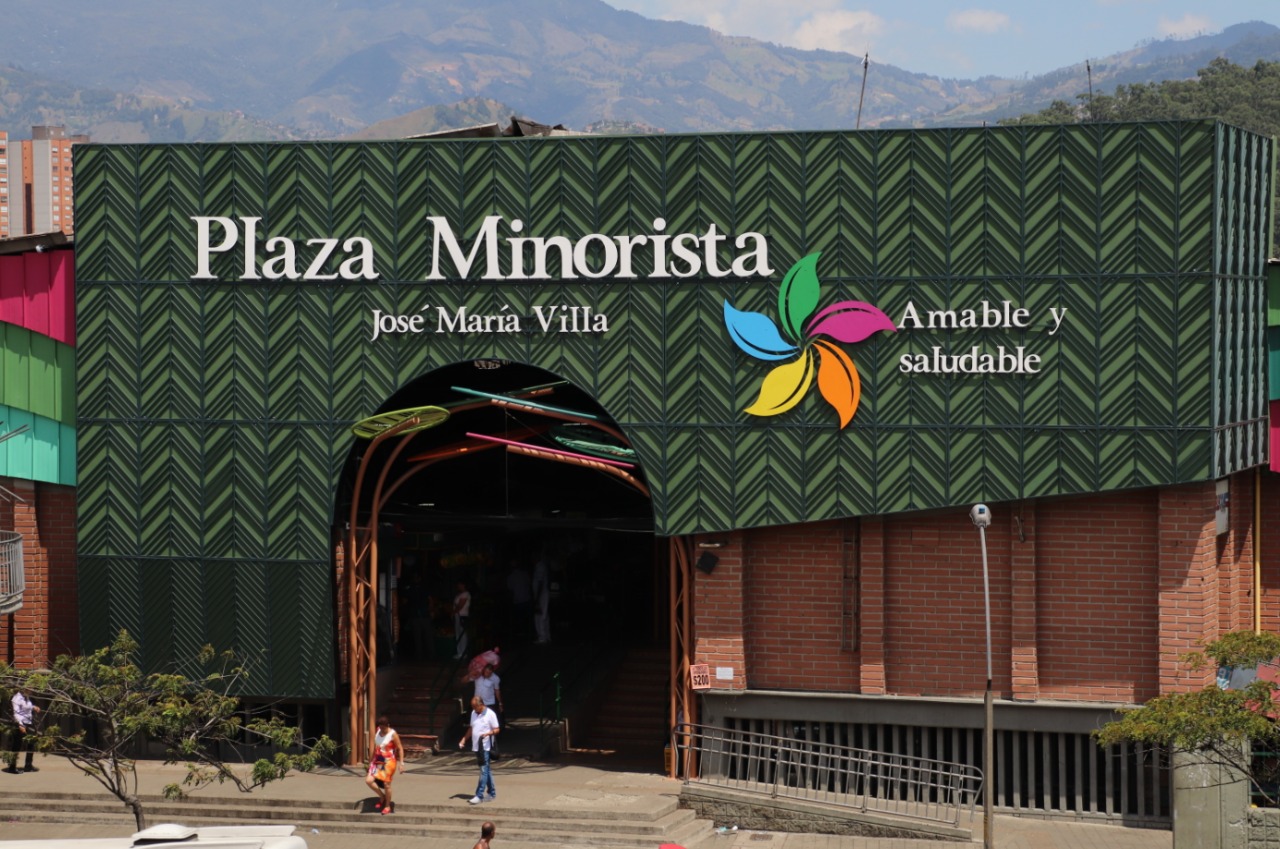 The Exotic Fruits Tour takes place in Plaza Minorista, the main market for fruits, vegetables, groceries, and other key items in the family basket in Medellin.
It's stocked every morning with the freshest fruits and veggies that come in from the fields.
Since the 1800s, plazas and outdoor markets have been a big part of local culture in Medellin. These types of markets first began popping up thanks to the traditions the Spaniards brought to Latin America.
The first plaza in the city opened in Plaza de Flores, in the Buenos Aires neighborhood.
Ever since then, these plazas have become important social and cultural traditions, as well as key places for locals to pick up their produce for the week.
Plaza Minorista is a market that's been around for quite a while. It was established back in the early 80s to help remove vendors from the street and keep them in an organized area.
Despite its long history, the market has kept up its hustle and bustle. There are more than 2,500 stalls in the market for locals to shop for everything they need for the home.
Trying Exotic Fruits on One of the City's Best Tours
During your tour, you'll get a chance to try tons of different types of fruits. Most tours allow you to sample about fifteen different fruits, although you might get lucky and get some freebies thrown in!
Among the most exotic fruits you'll try on your tour are:
Lulo

Tree tomato

Chontaduro

Fig

Soursop

Guava

Sapodilla

Passion fruit

Algarrobo

Gooseberries

Pitaya

Granadilla

Mamoncillo

Borojó
You'll have to try them for yourself to see which ones you like and which you don't mind skipping!
The plaza is a safe place to visit and is an excellent place to buy and try everything that the Antioquian lands have to offer. The plaza spans a whole two floors, so you won't miss anything either!
Still, this market is in the heart of the city, and its surroundings tend to be somewhat dangerous. So, it's better to take safety precautions.
Other Things to Discover on the Tour
Exotic fruits aren't the only things to see and taste in Plaza Minorista; there are hundreds of other items to check out and foods to try.
For example, there are vendors selling medicinal herbs, plants, essences, candles, and all kinds of spiritual items.
In another section, you'll see enormous blocks of cheese displayed in glass showcases or spread out over tables. And, there are even vendors selling used clothes.
This market is also famous for its cheap, tasty, and traditional food. If you stay in the plaza after the tour for lunch, try some fish sancocho or a bandeja paisa made with fresh ingredients and lots of seasoning!
Enjoy the Exotic Fruit Tour in Medellin
This Exotic Fruit Tour is an unmissable tour in Medellin that promises to show you a lot of new flavors and teach you something new.
In taking it, you'll visit the biggest market in the city and catch a glimpse of the most delicious facet of culture: food!
The market is full of offers of meat, fish, cheese, groceries, vegetables, and prepared food. Who knows when you'll get to try all of it again!
Let us know in the comments if you've already taken this tour and what you thought of it!